Beth Rocchio, MD, Board Certified Weight Management Physician (Hahnemann University, 1997)
Dr. Beth is the founding medical director of IMWL.  She has a passion for helping people discover what works for them on their weight loss and weight maintenance journey. As a young doctor and mother, she found herself 50 lbs overweight with a long list of symptoms and problems.  By using a holistic approach that included going beyond the physical, she lost 50 lbs in a year and has maintained it for 15 years. 
"My mission is to help people who really want to change not just their weight, but change the way they approach it." Dr. Beth cultivates motivation for change and provides information and support for balanced eating and moving.
Dr. Beth has additional education in mind-body medicine approaches from Harvard University, University of Massachussetts, Kripalu, Omega Institute and UCSF.
Patrice French, RNP, Nurse Practitioner (Northeastern University, 1985)
I have worked with Dr. Rocchio at IMWL as an Adult Nurse Practitioner since 2010.
I am constantly learning about obesity and all facets of it through workshops, reading multiple books, speaking with people in the obesity field and meeting with patients.
I believe that weight and issues surrounding our weight are comprehensive and multi-factorial and that obesity is a chronic, relapsing, remitting disease.
At our initial visit, I obtain a complete history of your life with food starting as a child and discuss triggers, trigger foods, stressors.  We also review your medical, family and social history.
My role is to guide, educate and help you set goals to help you achieve a lifestyle change through nutrition, exercise and emotional guidance. I have a personal passion for helping people with binge eating disorder and working on this very complex issue.
I believe in the body's ability to heal itself emotionally and physically.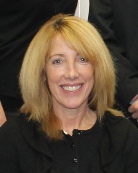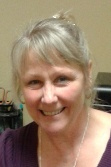 Nancy Sceery, LD, RD, CNSC
Nancy has 25 years Nutrition Support experience, including both hospital and home management of adult, neonatal and pediatric nutrition. She specializes in the treatment and prevention of disease induced malnutrition, assessment & intervention of complex care/high risk nutrition; Her skill and experience include management of parenteral (intravenous nutrition) and enteral (tube feeding) nutrition therapies for all disease modalities.
Sub specialties include treatment and prevention of Post Bariatric Malnutrition, risk assessment and guidance on vitamin and mineral deficiencies, complex GI disorders.